A custom limited edition product for Prana Chai's 2021 Christmas campaign. Lani and her team from her agency, Four Seasons of Food, handled concept, illustration, production, manufacture, and photography, along with campaign e-comm management, marketing, promotions, and advertising. This storage tin perfectly fits 1 x 250g Prana Chai.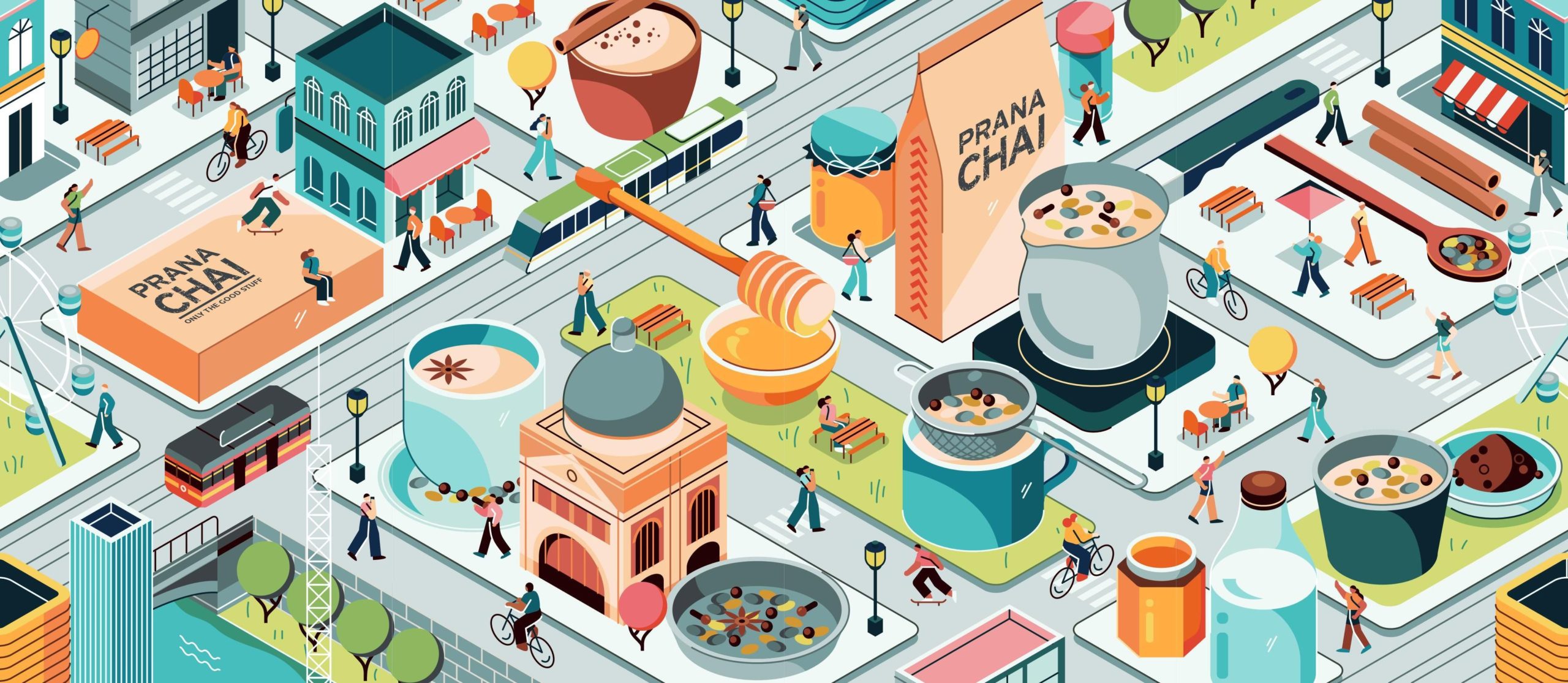 The concept was to design and illustrate a 'City of Chai', using Melbourne landmarks alongside Prana Chai products to showcase the interconnectedness of the brand to its home city. Prana Chai started in Melbourne over a decade ago and quickly gained cult status with their honey-covered chai blend – perfect for coffee shops to steam into milk. Their innovative adjustments to an age-old tea tradition modernized the beverage and started a renewed interest in chai in cafes and homes across Australia. A chai latte became a necessary menu item, and shortly after the dirty chai (a chai latte with an espresso shot) was spawned.
This commemorative tin was produced in small quantities to celebrate the brand's connection to their founding city, and was sold all around the world.