For client Prana Chai, Lani worked with her team at Four Seasons of Food to conceptualize, plan, design, and project manage the manufacture of a thermal walled 'camp cup' style to-go mug with a custom illustration.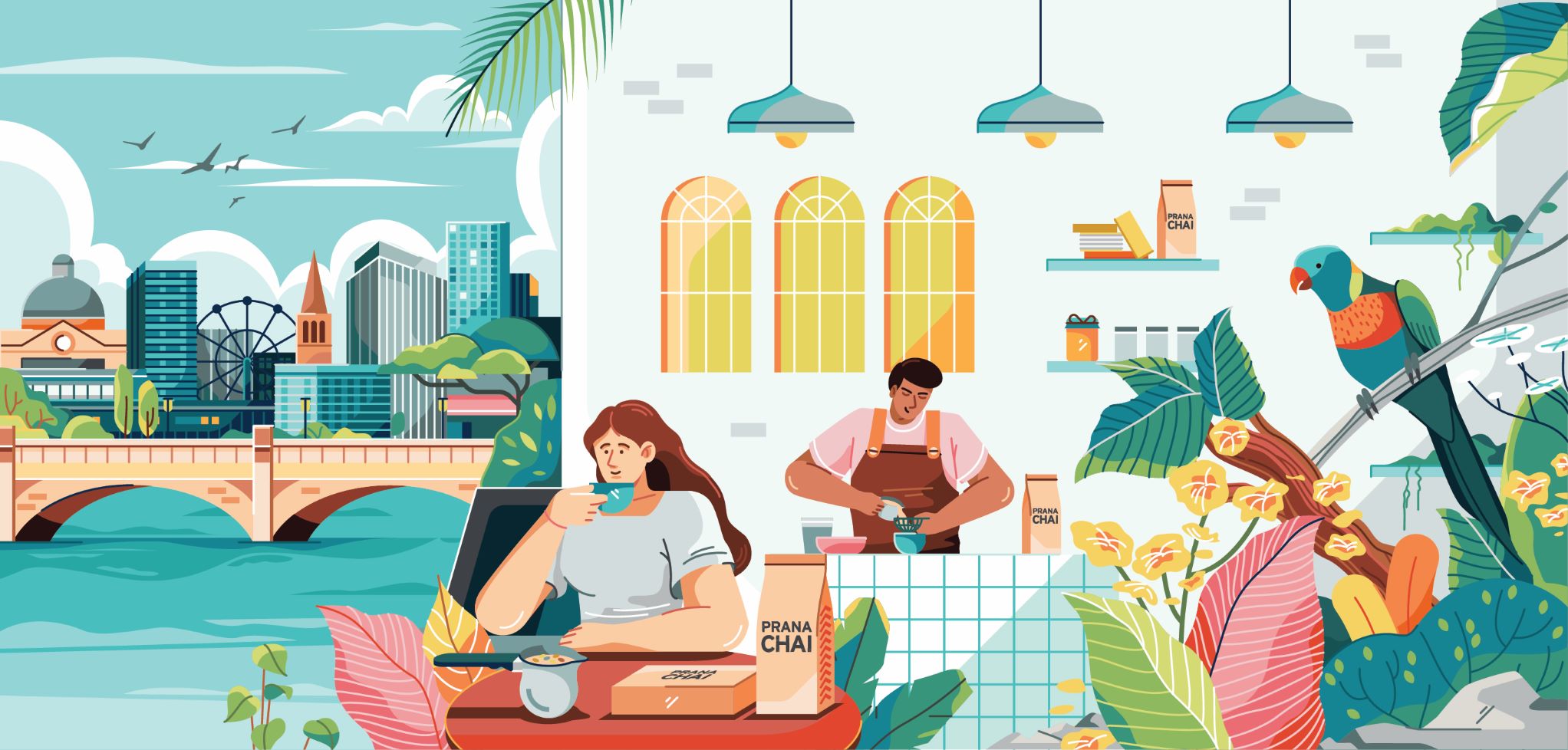 Notable Melbourne landmarks feature in the background and local Australian flora and fauna feature in the foreground.
We proposed to create a cityscape seamlessly transitioning into a specialty-style coffee shop indicative of Melbourne's classic cafes. Prana Chai brand promotion was to be subtle, so we had the barista in the cafe brewing Prana products behind the counter.