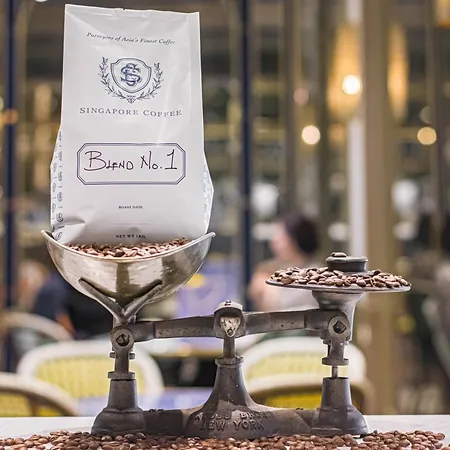 An iconic Singaporean beverage, elevated.
Roasted with sugar, Singapore Coffee's Signature Blend of Arabica & Robusta Coffee combines harmoniously for a smooth and flavourful Kopi-O.
In June 2018, I traveled to Singapore for a 12-month contract for Group MMM, a luxury f&b investment company headquartered in Singapore and New York.
As Director of Business Development with a focus on coffee and chocolate, my primary project was to research and discover all I could about Singapore's heritage coffee preparation style, and work with local roasters to develop a coffee blend in the traditional Singaporean style, but with premium Arabica beans to appeal to an international audience.
Over a number of months of testing and adapting, I directed our partner roasters towards a blend that was to be released the following year when the flagship Singapore Coffee store was opened in the newly refurbished iconic Raffles Hotel.