The last stop on our road trip around the Black Forest was Freiburg, a medieval university town on the edge of the forest, and one of the greenest cities in the world.
Home of the famous Freiburg Minster, a beautiful cathedral built in the 1200s, and the only Gothic cathedral completed in the Middle Ages to survive the bombing in the 1940s. A number of houses around the cathedral were wiped out in the raids in 1944, but the clever church staff had removed all of the windows for safekeeping at the time. The building suffered vibrations but survived due to the deep anchors for the spires.
Afterward, they popped the windows back in, back to the perfect condition it has now maintained for over 815 years. Each side is surrounded by a market that runs 364 days per year.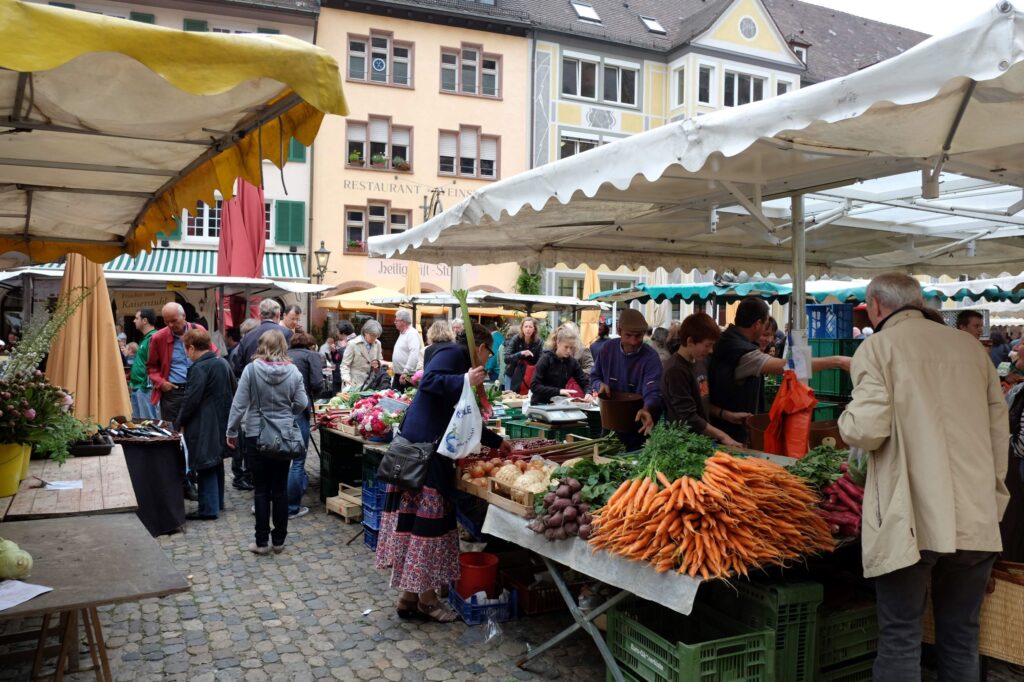 They've tapped into natural energy in Freiburg, to the point that they produce more green energy than the whole of Britain.
Streets in Vauban, a neighborhood designed two decades ago as a radical experiment in sustainability, are designed to 'filter' out cars. Vauban also specializes in passive housing (designed to have no active system needed to keep it at optimal temperature, just a complex system of ducts and ventilation, heated by the energy from the people living in the house).
There's a focus on outdoor living, growing your own food, and community.
We stayed in a beautiful, massive house on the edge of the woods: a positive energy house, meaning it produced more energy than it used, feeding the excess back to the grid.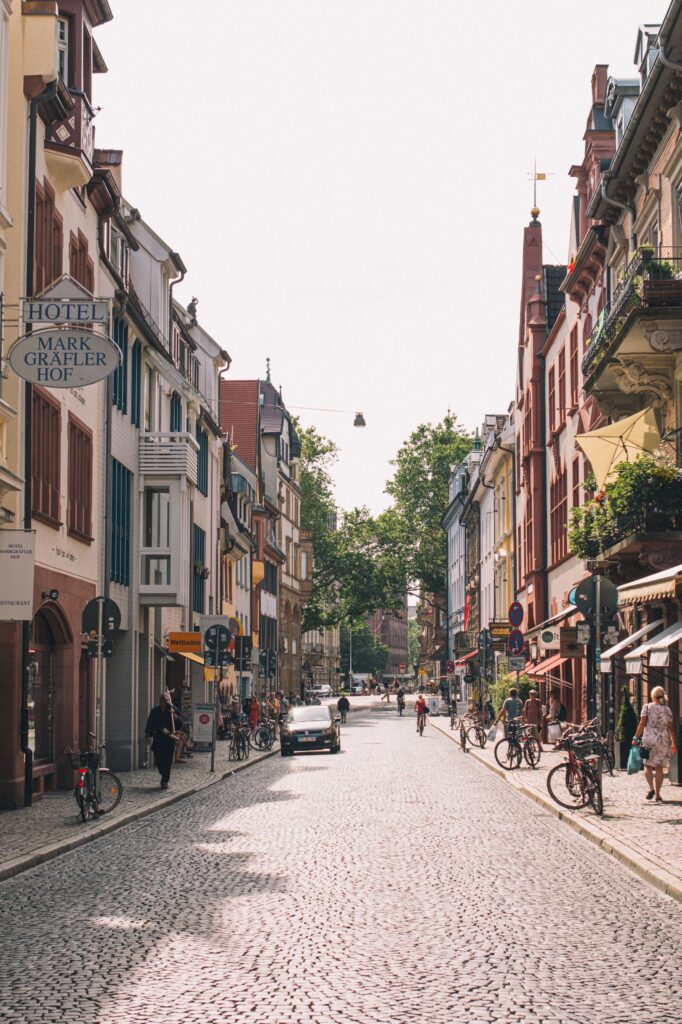 We couldn't work out how to drive there, so we stopped the car outside the suburb and walked in. Children were playing in the streets, and teenagers building fires to cook dinner on.
Our host told us about a restaurant on top of the hill and recommended we walk there. We asked how long the walk was and if we should drive, still not in tune with this new way of thinking. She told us it would take longer to drive than it would to walk.
So off we set in the orange-tinted sunlight, past the organic farms, run cooperatively by the community, the farm animals and horses, through a field, and all of a sudden we were in… a vineyard?!
The Freiburg Foundation Winery has been owned by the Heiliggeistspitalstiftung (a hospital for elderly care) since the Middle Ages. Those in need would donate their vineyards to the hospital in exchange for care. The wine was pressed in the hospital, of which there is documentation dating back to 1298.
We kept climbing up the hill, amongst the vines, and all of a sudden we saw a building on the top of the hill. The Jesuitenschloss (Jesuit Castle) – home of the Freiburg Foundation Winery and with a view overlooking the whole city. For dinner, spätzle, and of course, wine from the vineyard we had just walked through.