Client: Giorgio's Gourmet
Know your prosciuttos from your jamóns?
How about your Prosciutto San Daniele from your Prosciutto Di Parma?
In some parts of Europe, cured meats, cheeses and other products are simply named after the town or region they were initially produced in. This can make it close to impossible for those looking for a tasty addition to their cheeseboards to understand the differences – without having a highly regional knowledge of traditional meat curing techniques!
Ask any food-loving Italian and they will regale you with vibrant descriptions of the differences between these two cured meats, produced in two very different climates and regions 220 miles apart.
We've broken it down here for you, making it easy for you to pick the best use for the two delectable Italian cured meats!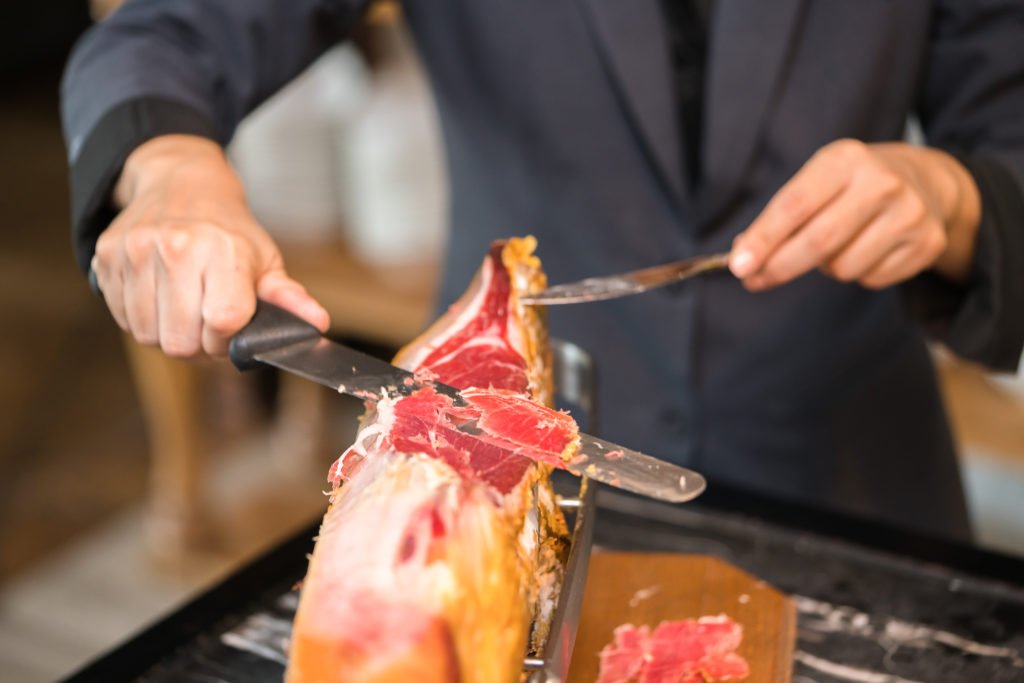 Production
Both Protected Designation of Origin products (meaning that the Italian government has safeguarded the provenance and origin of products bearing this name), these prosciuttos are produced using age-old traditions passed down from generation to generation. Curing methods originated in Italy thousands of years ago and have remained largely the same ever since.
Prosciutto, which means ham in Italian, is made only from the hind legs of special heritage breed pigs and is aged by dry-curing. In Italy's northern region of Fruili, the microclimate is indispensable for the flavor and aroma of Prosciutto San Daniele – the alpine and Adriatic sea air are perfect for curing. In Parma, the air from the sea of Versilia passes through chestnut groves and pine belts, collecting scents along the way said to give the ham it's unique sweet aroma.
Shape / Look
The Prosciutto San Daniele is easily recognizable by both its signature mandolin shape and trotter and the 2-3 day pressing which both changes its shape and allows the salt to more deeply penetrate the meat.
Prosciutto Di Parma, comes without the trotter and is typically found in a rounded shape and those that meet the strict quality tests are stamped with the word PARMA in a five-pointed crown.
Flavor
Delicately flavored, fragrant and aromatic, the prestigious Prosciutto di San Daniele is seasoned slowly for 16 months to produce a balanced spicy aromatic note.
The pigs for Prosciutto di Parma are fed on a diet of forage and leftover whey from Parmigiano Reggiano production, so the flavor is often buttery sweet and nutty as a result.
Both are 100% natural with no additives besides sea salt, air and time; it is no wonder Prosciutto has been dubbed the 'King of Hams'.

Pairing
Both Prosciuttos are wonderful for any application (and with white wine!), but each has a unique characteristic flavor and aroma that pairs well with various other quality foods.
Prosciutto Di Parma is buttery and sweet, pairing well with soft, fresh cheeses like mozzarella – this makes it an excellent addition to pizza or pasta.
Prosciutto San Daniele is darker, and some say a more aromatic meat, with toasty notes. This pairs well with bread or cheese and crackers, or fruits like figs, pears or grapes.