My Director-level experience in the food industry spanning operations, business development, brand identity, sales, combined with a media and marketing background positions me perfectly to develop and implement targeted marketing strategies for all types of food brands.
I hold broad-spanning industry knowledge that allows me to develop a multi-pronged approach to marketing your food business. Having worked as a Chef, restaurant manager, published food writer and in marketing for high profile international food brands, I can manage and create your brand content, develop full strategy, write for print publications, handle your social media management, website, advertising plan – you name it.
---
Work Samples
For long-term client Coffee Bird, a Guatemalan green coffee trader, I consulted and assisted across multiple facets of the business:
Website Design and Development, including writing all copy
Writing all Social Media Captions, handling social media accounts
Planning Strategy to assist sales
Writing and building coffee sourcing and origin books that were sent to all customers
Organizing and promoting talks and events in Singapore and Korea
Management and Business Consulting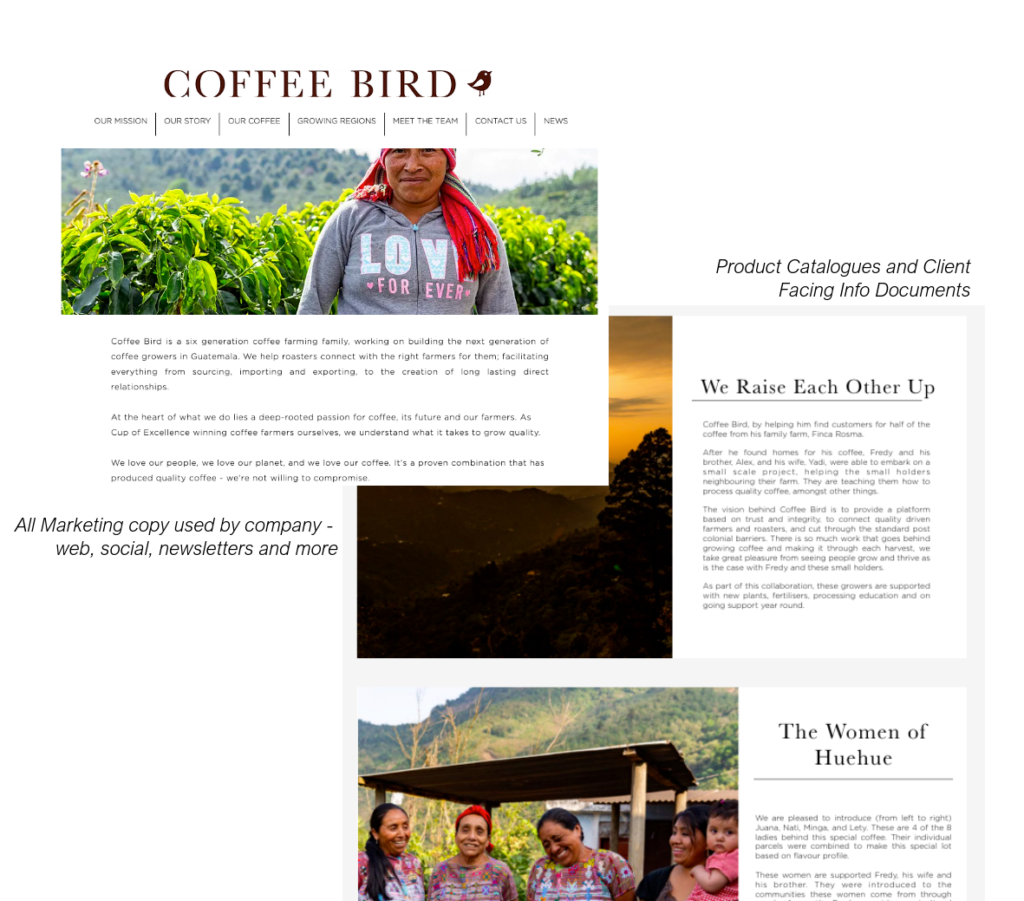 ---
For internationally renowned bean-to-bar chocolate makers, MAST Chocolate, I worked on a wide range of marketing tasks, including helping to develop strategy for a new market, writing copy for advertising materials, product descriptions and blurbs for packaging, social media captions and more.
---
For Unilever Food Solutions, I was contracted as a Project Manager for their content marketing pilot program in South East Asia. I brainstormed, developed concepts, strategy and oversaw development of various content types for their website. From videos through to animations, photo stories, infographics, interviews and articles, I oversaw content production and the work of each contributing creative.